Meet Dr Lilies McGovern, Chiropractor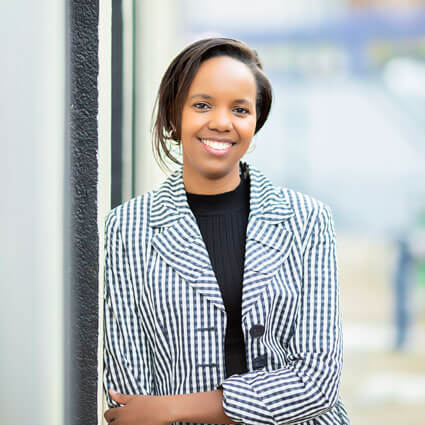 Why Chiropractic?
Dr Lilies McGovern (Doctor of Chiropractic) is the principal chiropractor at McGovern Chiropractic. Before establishing McGovern Chiropractic in 2018, Lilies gained a wealth of experience as a chiropractor in Pinner with Howard Lamb (His Dad had been trained by BJ Palmer son of DD Palmer (Chiropractic founder)) and prior to that in London with Vasily Maslukovs and Terry chimes (interestingly a former member of 'The Clash').
Lilies was drawn to Chiropractic when she saw the ease in which people could be helped through chiropractic care. She graduated with a Masters in Chiropractic (MChiro) from the Welsh Institute of Chiropractic (WIOC), at the University of Glamorgan now called the University of South Wales. Lilies enjoys working with families and especially pregnant mums. She is committed to ongoing training, conferences and seminars as part of her professional development.
Always Learning and Training
Over the years, Lilies passion for chiropractic continues to grow as she sees its life-changing effect on her patients. 'The more I see how life transforming chiropractic care is for my patients, the more I love it.
Dr. McGovern has dedicated herself to learning a range of chiropractic technique, such as:
Sacro Occipital Technique®
Koren Specific Technique
ArthroStim®
Toggle Recoil
Diversified
Lilies continues to advance her certification including treating extremities, so you can get head-to-toe care. As a qualified chiropractor, Lilies is registered with the General Chiropractic Council, (GCC) United Chiropractic Association (UCA) and the Royal College of Chiropractors (RCC).
EXPLORE CHIROPRACTIC
Other Passions in Life
Lilies says " When not in the clinic, I love spending time with my family and friends, I love gospel music; listening and singing in various settings including at Tesco Watford several Christmases ago. Annnd I love travelling."
Learn More
Want to discuss whether chiropractic is right for you? Lilies is pleased to offer same-day phone consultations. Contact McGovern Chiropractic today!
---
Dr Lilies McGovern | 01923 549118