About McGovern Chiropractic
Releasing Your Health from Within
We are a vibrant and growing practice at the heart of Watford, Hertfordshire. We are intent on providing an authentic personalised, health care experience to our community. At McGovern Chiropractic, you will feel heard and genuinely cared for. You can feel confident that your problems are understood, and that we will strive to find the right care for you.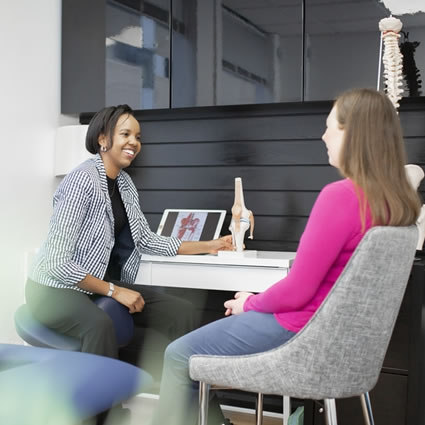 The chiropractor, Dr Lilies McGovern, MChiro attended the University of Glamorgan (now university of South Wales), graduating 10 years ago. After years of practice, she decided to open a clinic in her hometown of Watford Hertfordshire. Today, Lilies is proud to serve the community through the natural healing of chiropractic care.
Feel Better and Regain Your Life
When you're in pain, you can't live on your terms. Time and time again, we have seen patients who come in reporting how incredible they feel after receiving chiropractic and how happy they are to return to their favourite activities. Whether you're your pain limits your work or you can't live the lifestyle you want, we will help you towards your goals.
A Warm, Friendly Place
At McGovern Chiropractic we want to make sure that your experience here leaves you feeling heard and cared for. Many of our patients benefit so much that they recommend friends and family to come and benefit from our help too. You are valued here and will receive the prompt quality care you need to get better.
With nearly a decade in practice, Lilies has had the privilege of serving thousands of patients across Hertfordshire, Bedfordshire and Greater London. Chiropractic can even help with issues that you might not normally think of. Lilies is constantly developing her skill set and learning more to provide the best-personalised care for each individual.
MEET LILIES MCGOVERN
An Emphasis On Prenatal Care
Early on in her career, Lilies decided she would have a special focus on treating expecting mums. One woman came into the clinic just a few months pregnant. In her early 20s, and with many months to go, the woman was already heavy and unable to move properly. She would stop to rest every two steps to take a break from the constant pain. Concerned, the woman asked Lilies, "If I'm already in this much pain, how can I possibly make it to nine months?"
After a single adjustment, the woman was walking a little faster. Four sessions in, she was functioning normally and able to move around again – and most importantly, she was confident that she could carry the pregnancy into the ninth month.
Plenty of people think that pain during pregnancy is normal – but it's not something you have to cope with. See what chiropractic may be able to do for you!
Voted Top Chiropractor
Did you know we were voted one of three best chiropractors in Watford? Ready to schedule your appointment? Contact McGovern Chiropractic today!
---
About McGovern Chiropractic | 01923 549118